Life-Changing Individual Therapy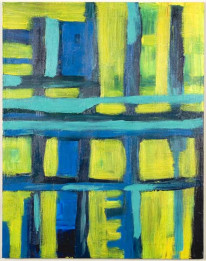 You want to make positive, powerful changes in your life and our one-on-one, individual therapy has worked to create many individual success stories. Music, dance, art, writing and psychodrama are also effective tools we use to get to the heart of things; to look below the surface where your emotions reside. It is not always easy. But it is a joyful experience when you can discover and embrace who you really- the good, the bad the ugly, and the beauty that lies beyond.
Help for Children and Teens
We are happy to provide individual therapy to students from pre-k though seniors in High School. These services are provided on-site at schools and at Heartwood office. Home visits may be available when appropriate.
Play, expressive arts therapist and cognitive behavioral therapy are used to address the special needs and goals of your people.
Some doors to open and issues to address:
Self-Esteem
Bullying
Depression and Anxiety
Scape-goating
Grief from divorce, loss of loved one
Anger Alternatives
Identity-Who am I?
Twins
Goal-setting
Leadership Development
Problem Solving
New Life through Therapy at 62+
Clinical Goals for Seniors include:
Increase Social Support Network
Increase Coping Skills
Reduce Depression and Anxiety
Reduce Isolation
Increase Adjustment to Change
Increase Self-Expression
Increase Self-Esteem
Increase Problem Solving Skills
Goal-Setting and Future Making
Slow down Progression of Dementia